FoCo Blues Society Holiday Jam
by Maggie Daniel
On December 27, 2019 the Fort Collins Blues Society hosted another successful showcase, which we called the FCBS Holiday Jam. It took place at Avogadro's and featured several local blues musicians (over 20 of them!) who began the evening with a variety of tunes -- and ended with an enthusiastic performance by a Fort Collins favorite, the Blues Dogs. The event drew such a crowd that some had to be turned away, and over the course of the evening, close to 200 people attended! FCBS also had a membership table, signing up 14 new members that night.
These pics are copyrighted and may not be used without permission from Maggie Daniel (magpyephoto@gmail.com)
_______________________________________________________________________________________________________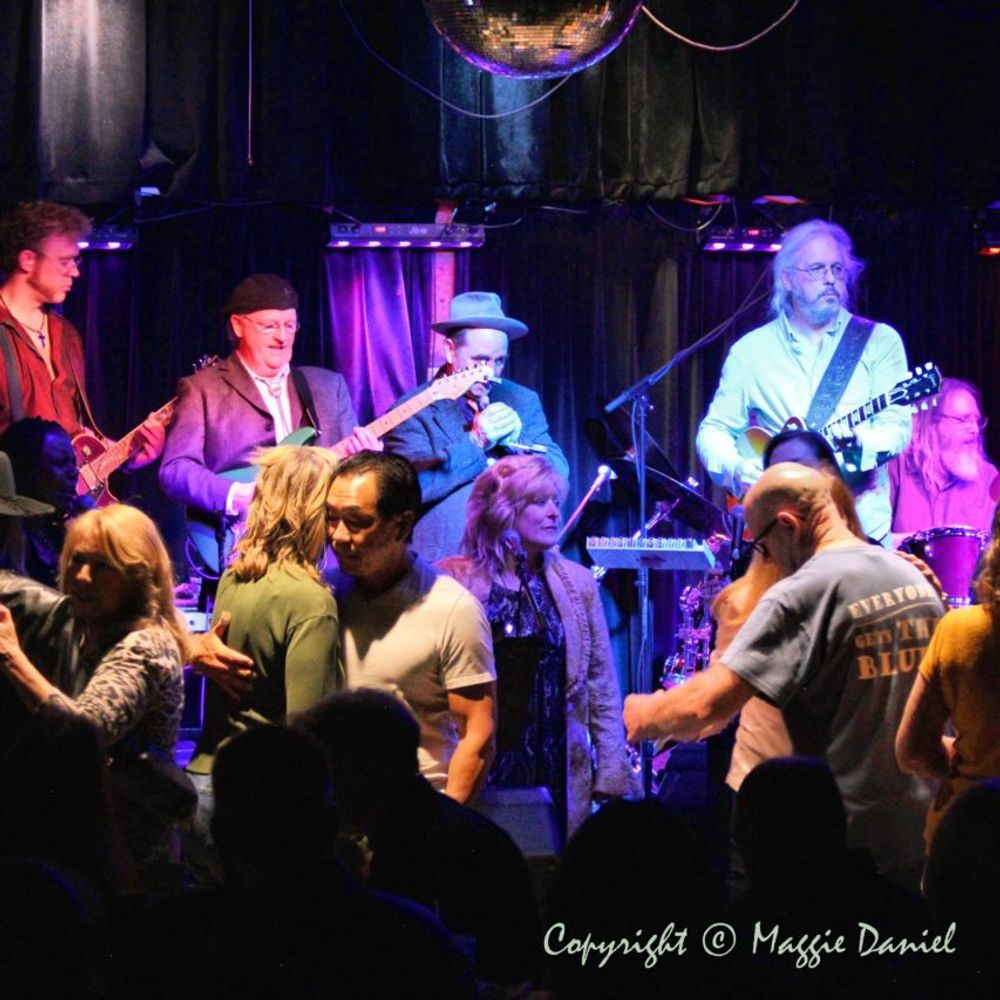 Fort Collins Blues Socety Holiday Jam at NoCoStyle.com
Fort Collins Blues Society hosted a Holiday Jam at Avogadro's
NoCo Style magazine published an article and photos by Maggie Daniel about the Holiday Jam at Avo's sponsored by the Fort Collins Blues Society on December 27, 2019. Here is the link:
_______________________________________________________________________________________________________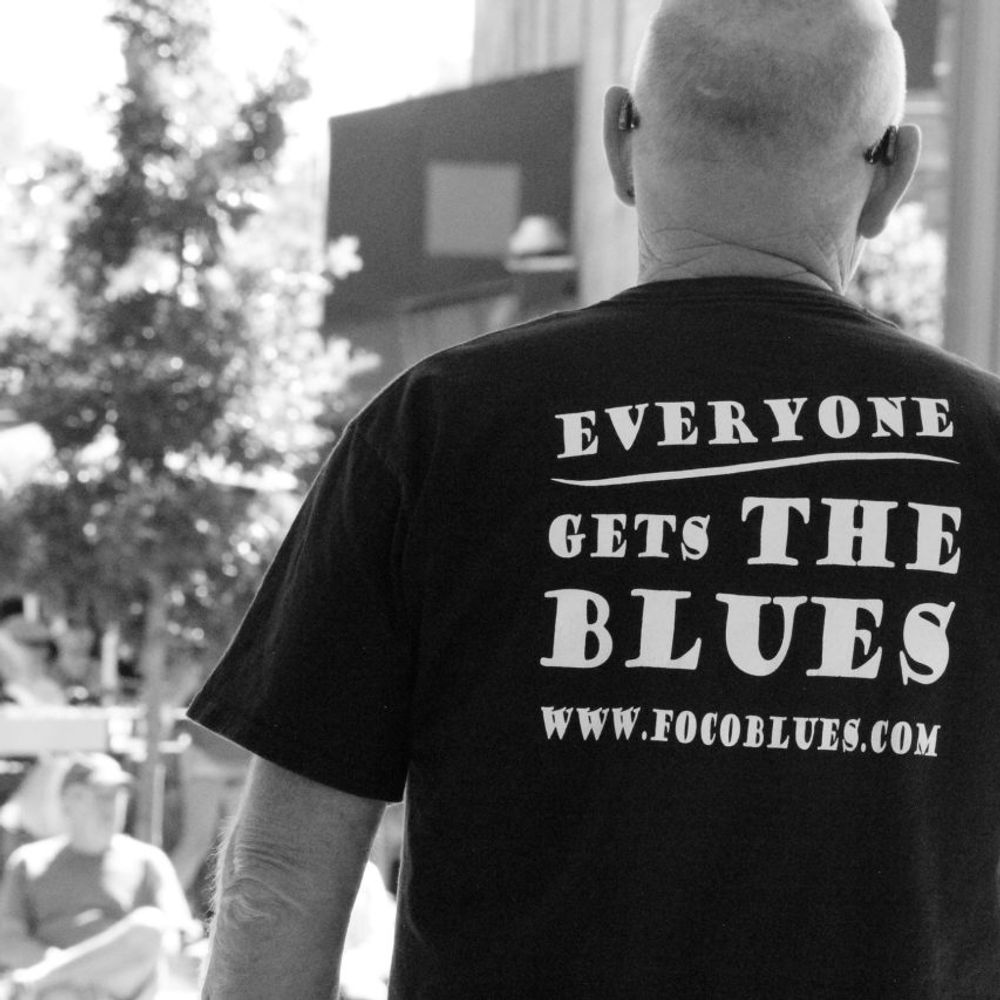 Blues On the Square at NoCoStyle.com
Fort Collins Blues Society Hosts Blues on the Square Event
NoCo Style magazine published an article and photos by Maggie Daniel about the Blues On The Square event sponsored by the FortCollins Blues Society n Sunday, September 22, 2019. Here is the link:
Blues On The Square at NoCoStyle.com
_______________________________________________________________________________________________________
Creating the "Real Blues" Behind Bars
by Maggie Daniel
Blues Behind Bars is more than just a group of musicians going into correctional facilities to entertain the incarcerated. The Colorado 501c3 non-profit organization has indeed provided music in state prisons for the past ten years, but has more recently expanded its program to include workshops where inmates are encouraged to write songs and poems as a means for harnessing personal growth and healing.
Statistics show that 97% of Colorado inmates will be released back into the community at some point in their lives. Meanwhile, our prisons remain critically understaffed and overpopulated, making it difficult for inmates to feel connected and affirmed as they serve their time. These songwriting workshops provide an interactive environment where everyone can share life experiences, process these stories as a group, and eventually create "real" blues songs from a genuinely personal perspective. As all this takes place, participants often release deep pain and begin to feel a sense of fresh hope for their lives.
When David Michael Boyd, founder of Blues Behind Bars, was asked what he'd like the public to know about the project, he commented as follows:
"I think that the blues, and all music in general but especially the blues, can speak to social issues and draw attention to things that need to change. [Blues] music emerged in connection with dealing with hard life issues. And people still have hard life issues. So beyond cool guitar licks and the musical groove that we all enjoy, my vision is to draw attention to significant life issues and create new music that deals with the current state of affairs. That puts more weight on the lyrical content and puts a bit more pressure on the audience to listen to those lyrics, but I find that satisfying as a songwriter and a musician. One person once told me that our music is 'thinking man's blues.'"
Admittedly, the cultural influences and implications of the blues seems to fit well with those who are incarcerated. But Blues Behind Bars is an organization that goes beyond that notion, providing benefits to everyone involved, from inmates to facilitators to the public at large. As inmates bare their very souls within the songs they create, their humanity is affirmed in an otherwise dismal and degrading environment. When they engage in really listening and relating to other participants, much-needed community support forms. The music that emerges from the songwriting workshops and is performed by Boyd's group of musicians serves to educate those outside prison walls about the inmates' experiences, offering new understanding of others' lives. For Boyd himself, facilitating the workshops sharpens him to write something meaningful that can be used as a foundation for encouraging inmates to share.
After attending a recent concert of songs written by inmates in the program, I can easily say that art is being created in a surprising way, under unusual circumstances. Touching, thought-provoking, and vulnerable, the words from those songs still echo in my being. "Art can speak louder than words," Boyd says. And that's very true, because my heart heard every word.
If you get a chance, don't miss hearing Davey and the Blu Dog, performing the music of Colorado inmates as part of the Blues Behind Bars project. The core team of musicians -- together in its current lineup for about six years -- includes David Michael Boyd on guitar, J. L. Marsh on bass, Steve Stumbo on saxophone, Kirk Hutchinson on keys, and Doug Murphy on drums. Other singers and guest artists, such as Jeannine Davison, round out the band's stage presence and vary according to performance needs. You can go online to CDbaby.com to listen to and purchase music by Davey and the Blu Dog. For more information about Blues Behind Bars, please contact bluesbehindbars.org or livingfirearts@gmail.com.