HPBS Member Blues Bands and Artists
Alfonzo, Marshall & Darby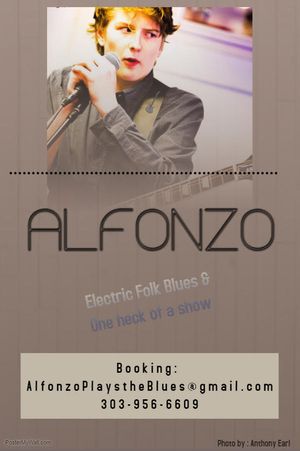 Alfonzo, Marshall & Darby began bringing the blues to Colorado in 2018, creating some of Colorado's finest beatnik blues. Alfonzo as the lead on vocals, guitar and harmonica, eats, breathes and lives for the blues. Jeremiah Marshall, who performs bass guitar and backup vocals has rocked the music in Colorado for the past 10 years. Jeremiah strives for precision and perfection within a funky beat. Creating unique grooves on the drums, Adam Darby has played music scenes across the country and attends shows throughout the country learning new beats.
 Alfonzo - Guitar, Harmonica & Vocals
 Jeremiah Marshall - Bass & Vocals
Adam Darby - Drums
https://alfonzolive.com/
https://www.reverbnation.com/AlfonzoD
 

Blues Behind Bars (Davey and the Blu Dog)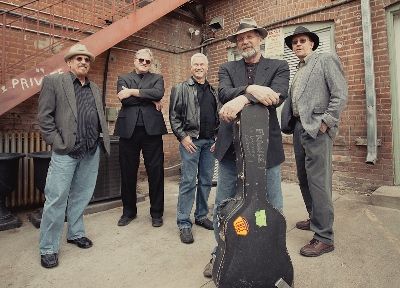 Formed in 2009 by frontman/ singer/guitarist/writer David Michael Boyd. The band plays mostly original blues-based music (so you get a bit of jazz, rock, and country blues in the mix) and is focused on playing for the incarcerated population in Colorado. 
David Michael Boyd - vocals, guitars 
Kirk Hutchinson - keyboards 
Doug Murphy - drums 
Steve Stumbo - saxes, EWI, harmonica 
J. L. Marsh - bass
Buzz Brothers Band
Formed in 2008, they have played all over the northern Colorado area and even into Wyoming. Specializing in Chicago style blues, they like to lay down a heavy groove that you could twist your ankle in!
Members:
John Kellogg - Vocals/Guitar
Kelly Ireland - Drums
Steve Haywood - Bass
Dan Barreras - Harp/Harmonica
Billy Varn - Guitar
https://www.reverbnation.com/thebuzzbrothersband

Dale Cisek Band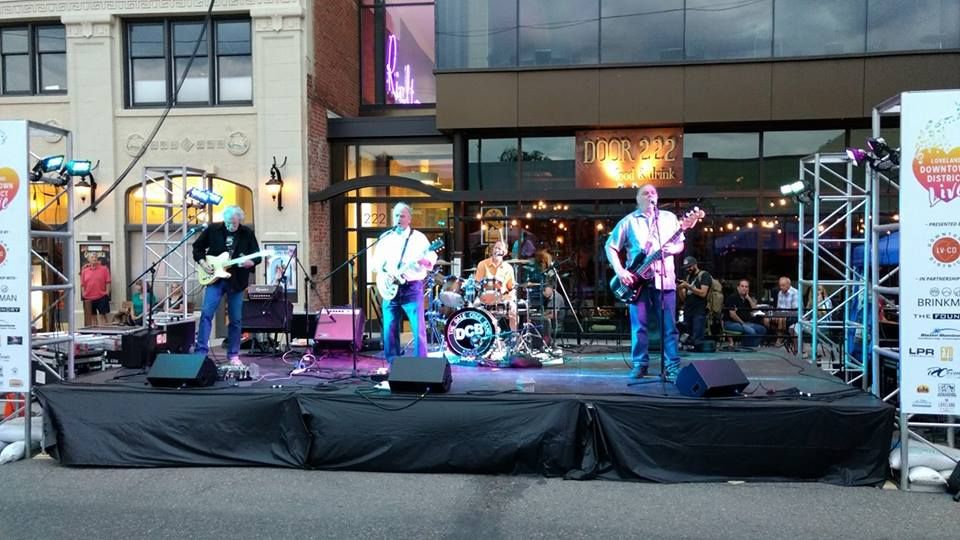 DALE CISEK BAND plays American roots music...blues, rockabilly, country blues, R & B -- it can be Muddy, Dixon, Jimmy Reed, Clapton, Delbert, James Brown.
970-669-3670
https://www.reverbnation.com/dalecisekband

Dave Dardine 
(Cowboys Dead and The Dave Dardine Project)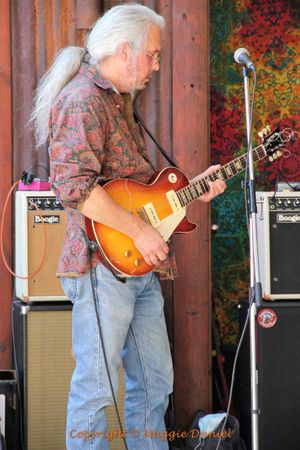 Influenced by  such diverse masters of the guitar as the three Kings, Albert Collins, Jerry Garcia and Duane Allman, and often compared stylistically to Derrick Trucks, Dave's style of lead guitar is governed  more by musicality, exploration and complex emotion than seeing how many notes can be crammed into a measure.
Dave has opened for such notable acts as Phish, Koko Taylor, Merl Saunders, Winona Ryder and George Thorogood. 
Currently Dave divides his band leadership between two bands:
Cowboys Dead is a 5 piece electric band that draws inspiration from the repertoire and musical stylings of the early Grateful Dead: blues, folk, rock and country based, with a healthy dose of jazz-like improvisation. With bluegrass-style harmonies, soul-stirring guitar and bone shakin' rhythms, a Cowboys Dead show is a full body experience! 
Dave Dardine - lead guitar and vocals
Ken Duran - guitar and vocals
Doug Salmon - bass and vocals
Dave White - drums and vocals
Ed Anderson - harmonica and vocals
---
The Dave Dardine Project is currently a blues power trio, playing a danceable mix of music by BB King, Stevie Ray Vaughn, Howlin' Wolf and more. 
Dave Dardine - guitar and vocals
Oscar Desoto - drums
Zack Farley - bass
Deborah Stafford & the State of Affairs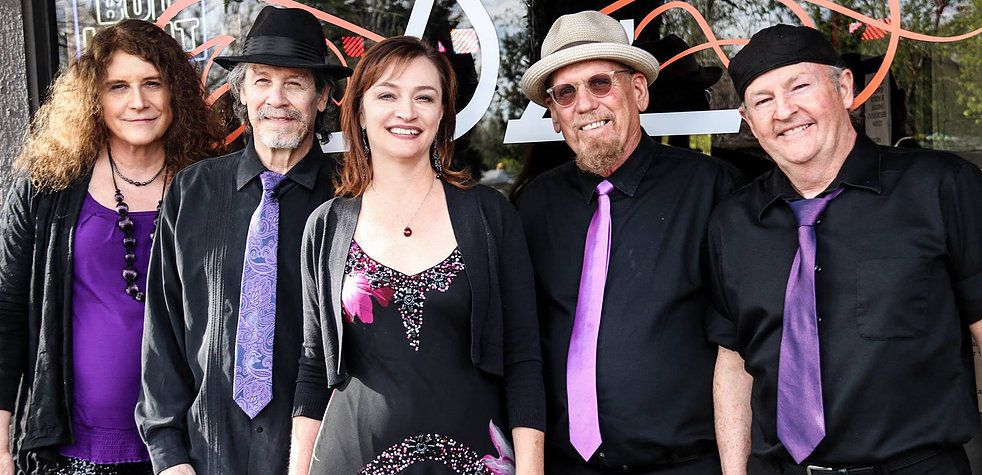 Deborah Stafford & The State of Affairs play the' Best of Blues' music. Playing in the Mile High Blues Society Iinternational Blues Challenge, MHBS IBC
Members:
Deborah Stafford - Lead Vocals
Dave "Doc" Dougherty - Guitar
Bob Tiger - Bass
Alayna Simmons - Sax
Doug Murphy - Drums
303 885-9186

Johnny Johnston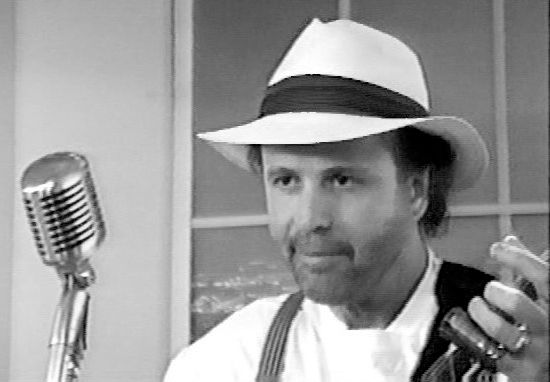 Johnny Johnston has been entertaining audiences across America for the past 30 years. These days, Johnny brings his hot fingerpickin', slide guitar and down-home vocals to a variety of Rocky Mountain music venues, events and festivals. Rest assured, you no longer have to drive to Mississippi or New Orleans to enjoy real down-home music – Johnny Johnston delivers!  
Winner – Mile High Blues Challenge (Johnny Johnston Duo) 
Winner - Best CD 2016 "Colorado Blue" by Johnny Johnston (Mile High Blues Society, Colorado Blues Society) 
Winner - Acoustic Blues Competition (Telluride Blues & Brews Festival) 
Featured Artist at Rocky Mountain Guitar Heroes Concert (Rialto Theater, Loveland, CO) 
JBluesJohnston@hotmail.com
Paul Dennis Kopco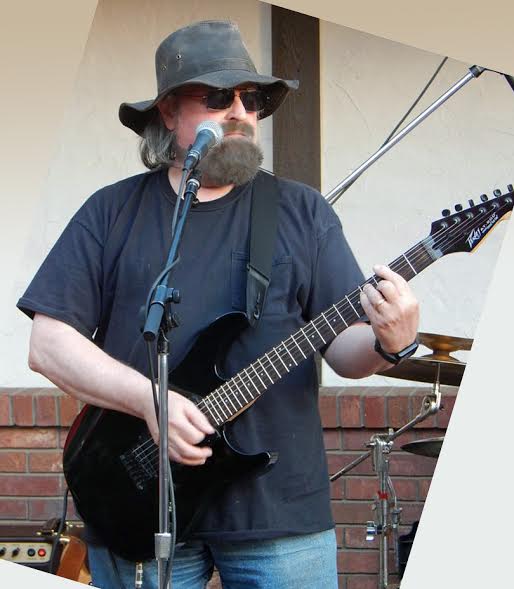 Paul Dennis performs a solo show that can go in two different directions. The electric show consists of him singing and playing guitar along with blues-type background music tracks which he has performed and recorded himself. In his acoustic show there is no pre-recorded music — he just sings and plays the guitar, performing original and classic rock songs.
website:
http://PaulDennis.com